We engrave and cut traffolyte control panels and fascia boards to operate machinery, plant tools and high-tech equipment.
Traffolyte is the perfect choice
Traffolyte is a strong and durable material, making it perfect for a wide range of industries. Traffolyte control panels and labels are used where highly resistant labelling is required to operate equipment, instrumentation and machinery safely. We regularly custom engrave traffolyte fascia boards for factory machinery operation and traffolyte control panels for hi-tech equipment. In addition, we manufacture safety signs, tags and labels to warn of hazards.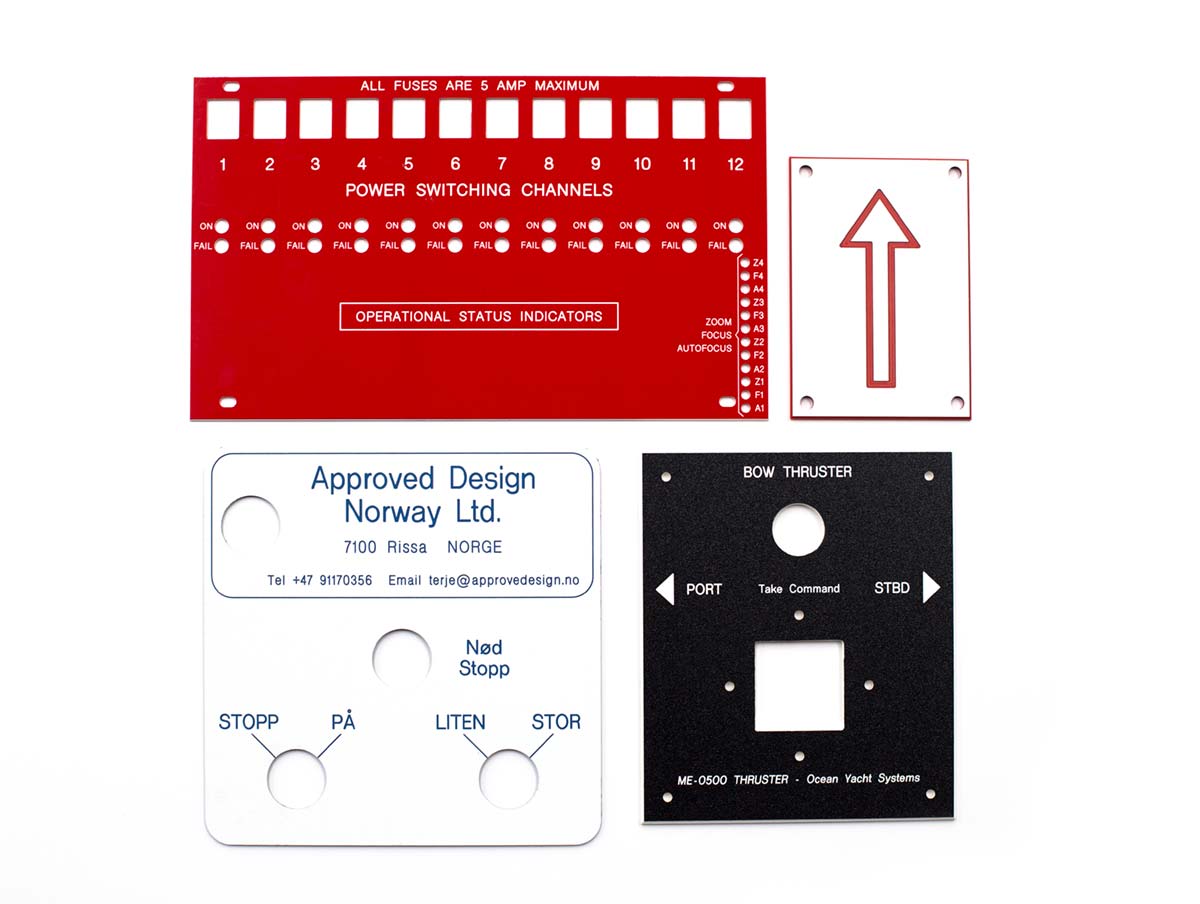 Engraved and cut to your exact requirements
We can laser cut and engrave traffolyte to your exact specification and supply with strong industry leading self-adhesive backing from 3M™. We offer traffolyte in a range of colours and finishes to suit your requirement.
Colours and finishes
We offer traffolyte a range of colours and finishes to suit your equipment or application. The laminated plastic sheets can be custom engraved into a choice of white, black or coloured cores to suit your branding or specified design.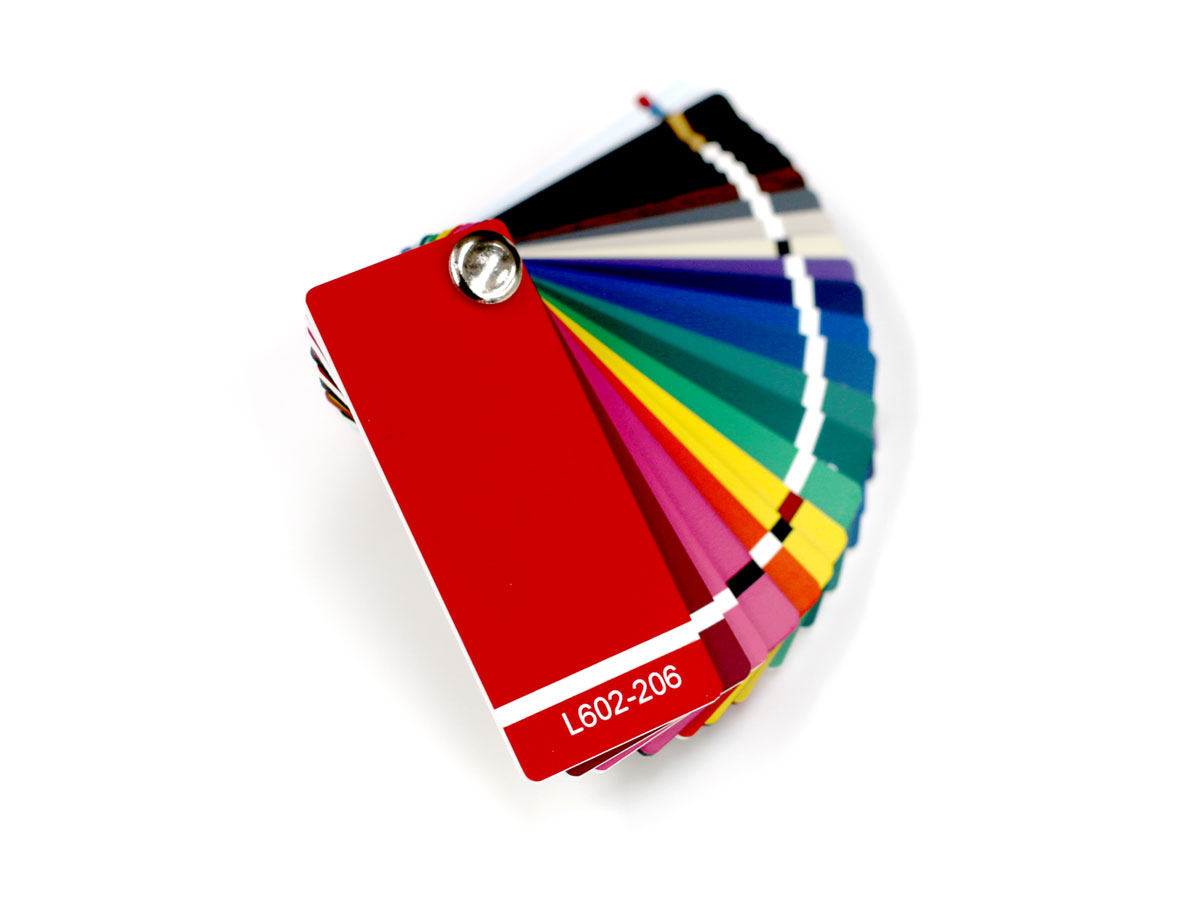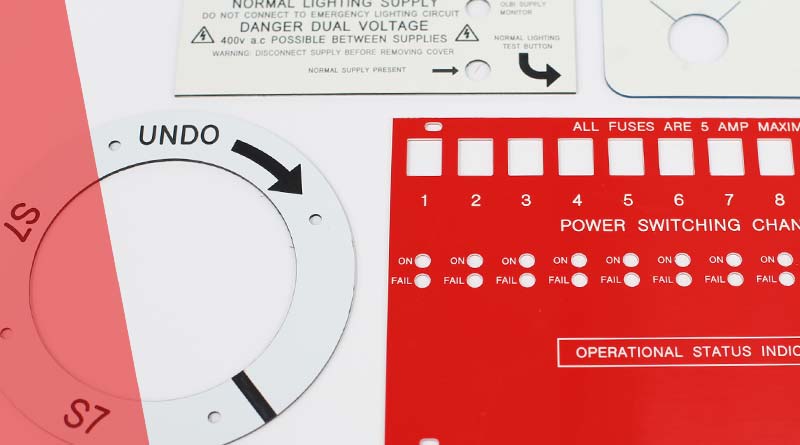 Machinery Control Panels and Fascia Boards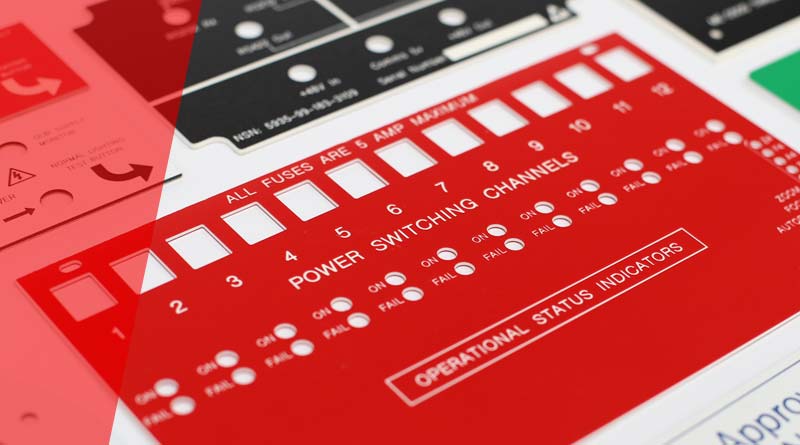 Machine Safety Labels and Tags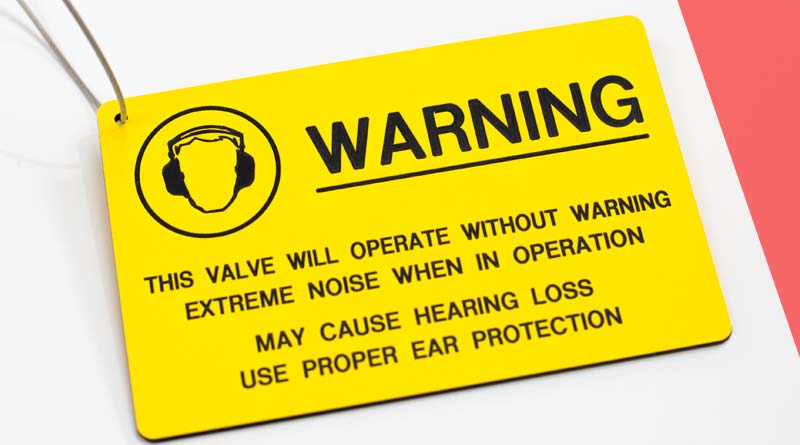 Security Notices and Tags
Industry Sectors
We supply Traffolyte labels and signs to a wide variety of industries across the world
Manufacturing
Ideal for labelling storage areas or for durable machine labels, traffolyte tags and labels have the extra durability you need.
Chemical
Phenolic traffolyte is both acid and alkali resistant, meaning even harsh chemicals will not affect or degrade the information.
Construction
Tough environments require tough solutions, and engraved labels are one of the most durable as the image or text can never be rubbed off.
Data and Electronics
The assorted bright colours and sharp text of traffolyte style labels, are easy to read in the often dark and cramped conditions of comms cabinets and floor outlets, also giving a more professional look than printed labelling.
Healthcare
Information can never be rubbed off an engraved label, making them ideal in this zero risk environment.  Often used in colour-coded storage areas for bold and easily readable labelling.
Marine
Engraved labelling is the best solution for this application, because the unique environmental conditions demand both long term durability and clarity.  Unaffected by water and damp conditions, with bright colours that resist fading even in strong sun and salt air.
Looking to place an order?
Simply call the TCE office on 01782 643278 or use our enquiry form.
Enquiry Form